About Us
Our unique wood-fire process enhances the aroma and flavours from cup to cup
The Wood Roaster is one of the most unique and recognisable specialty coffee roasters in Marrickville, NSW. We pride ourselves on our family values; offer an unmatched coffee experience; and operate our business following strict environmental and sustainability practices.
The Wood Roaster combine wood-fired coffee roasting principles, through a custom built, fully temperature-controlled air roaster, with data logging technology. As a result, our specialty coffees are unparalleled in flavour, producing a consistent roast of cleaner, sweeter and more full bodied coffees. We only use the highest quality timber – Australian Iron Bark, as it produces more dry heat to bring out the inherent flavour of the beans.
We are conscious of our impact on the environment and source our hardwood from sustainably managed forests. We then remove moisture from the timber by airing it out in our warehouse, thereby burning only dry-aged timber. Additionally, we've installed a second catalytic after-burner to our roasting system, mitigating any environmental pollution.
At The Wood Roaster we are committed to our impact on the environment, and to providing our café's and consumers with the freshest and highest quality wood roasted specialty coffee, underpinned by HACCP certification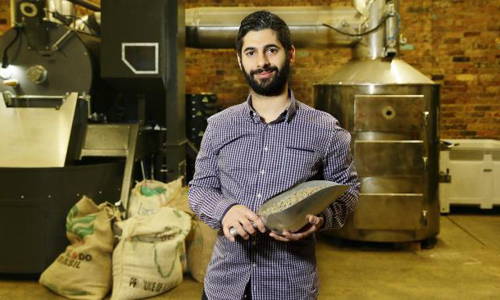 For further information on The Wood Roaster, our blends and stockists, contact us on (02) 8722 9900 or email: info@thewoodroaster.com.au