On Sale
BRITA PURITY C150 FINEST REPLACEMENT WATER
Product Details:
1 x BRITA PURITY FINEST C150 REPLACEMENT WATER 
The first filter cartridge with PURITY technology. By introducing the PURITY technology, BRITA has set new standards in water filtration. Now, we have added a major component to the PURITY family. Users of low-capacity machines in the restaurant industry, and catering and vending sectors now also have access to PURITY technology. The solution is called PURITY C. For the first time ever, filter cartridges have been equipped with the unique PURITY technology. Depending on requirements, these cartridges reduce the carbonate hardness, as well as substances that can impair odour and taste, and the smallest of particles. Only in this way can the taste and aroma of the products develop and deliver top-quality results. Typical areas of application for the PURITY C filter cartridges are coffee and espresso machines, hot and cold drink vending machines as well as combi ovens and conventional ovens.

Flow system.
The cartridge flow system specially developed by BRITA guarantees the constant reduction of carbonate hardness over the entire lifecycle of the filter. Untreated water is distributed perfectly and extensively. This means that the filter medium is used evenly and to its full extent.
IntelliBypass technology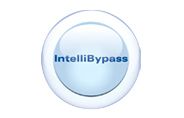 The unique IntelliBypass technology allows for a constant by-pass water rate irrespective of the volumetric flow. This ensures a consistently high water quality, particularly in case of low water throughput rates. The flexible by-pass setting of up to 70% enables the filter system to be used for water with lower carbonate hardness as well.
With BRITA you're always on the safe side!
The food quality provided by BRITA water filter products is tested and monitored by independent institutions. The PURITY systems carry the seals of approval from TÜV, SVGW, WRAS, VA and other national quality labels. Electronic components naturally bear the CE mark.









Filtration stages

1. Prefiltration

Removes coarse particles

2. Carbonate hardness reduction

An ion exchanger reduces the carbonate hardness content and prevents scale deposits

3. Activated carbon filtration

Substances that can impair taste and odour are eliminated

4. Fine filtration

Retains particles measuring up to 10 µm

PURITY technology means:

•   Optimal water quality

Outstanding and consistent water quality?free from substances that can impair taste and odour

•   Highest level of product safety

For problem-free operation and safe handling

•   Simple handling

Operation quicker and easier than ever before

Your advantages with PURITY C Quell ST

Targeted prevention of scale deposits and associated machine failure
Service and repair costs are noticeably reduced

A filter head concept for all cartridge sizes
Various designs of the heads for targeted adaptation to special requirements
Extremely simple handling with rapid-change system
Innovative locking handle for reliable locking
Removal of unwanted tastes and odours from the filtrate (including the by-pass water)
Water inlet and outlet on one filter head side for space-saving installation

Your coffee customers enjoy



Full flavour
Best aroma
Strong, stable crema
Appetising drinks as the milk and cream do not separate

Your vending customers enjoy

Full flavour
Best aroma
Coffee and specialities with great crema
Appetising soups without lumps
Tea with a perfect colour, without an ugly surface film or deposits on the rim of the cup
The finest specialities of today

Your customers enjoy



Naturally fresh, aromatic dishes
Appetising, scrumptious appearance
Delicious, crispy, shiny baked goods
Full development of flavour