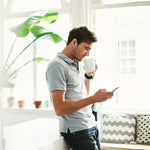 Never run out of coffee again.
100% Wood Roasted Speciality coffee delivered to your door
with our coffee subscription.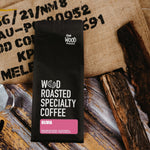 Why sign up?
5% discount on every recurring order
Always have fresh coffee on hand

Hassle free, flexible & contactless delivery to anywhere in Australia

Choose your delivery frequency

Select from our blends, single origins or compostable pods

Change or cancel at any time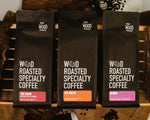 1.
Make your selection.
Choose your favourite coffee from our product range.
Take a look at our full range here.
Make sure you hit the coffee subscription option!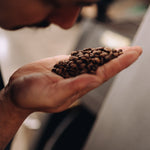 2.
Choose your preferences.
Select the weight and grind.

Pick how often you want your coffee delivered.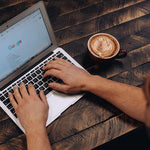 3.
Place your order.
Follow the prompts to process your order, including delivery details.

Your order will be received immediately - we'll get started with packing and shipping.
4.
Sit back and relax.
Your coffee is on its way!

Keep enjoying wood roasted specialty coffee from home.
HOW OFTEN WILL I RECEIVE MY COFFEE?
You can choose how often you want to receive your coffee subscription. When setting up your subscription you will be given the option to select your delivery frequency whether it's weekly, fortnightly, monthly or every six weeks.
HOW MUCH IS SHIPPING?
Shipping is $8.50 Australia wide, but if your order is over $40 shipping will be free.
WHEN WILL I RECEIVE MY ORDER?
It is our intention that all items ordered & shipped within Australia will arrive within 5 business days unless notified otherwise.
CAN I MAKE CHANGES TO MY SUBSCRIPTION?
Yes, you can log in to your account and change your delivery frequency, update your address & payment details or switch up your coffee type. However, please note this has to be done 24 hours before your next order is processed for the changes to apply.
CAN I PAUSE MY SUBSCRIPTION?
MY QUESTION ISN'T LISTED HERE, HOW CAN I GET IN TOUCH?
Please contact info@thewoodroaster.com.au with your query and we'll reply as soon as possible. Note that responses will only come through during our business hours, 9am – 4pm, Monday to Friday.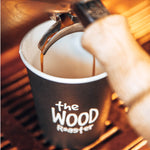 What makes
The Wood Roaster
coffee so good?
Our unique, full flavoured specialty coffee is derived from our one of a kind wood roaster.

The result? Award winning blends that are delectable to the palette.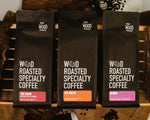 Discover the coffee for you.
With so many options to choose from, it's difficult to find that perfect cup that makes your mouth water.

Let us help match you with the coffee that suits you best.